During the first day of San Diego Comic-Con, Fox decided to kick-off the event in the best way possible by releasing the second trailer for sequel 'Kingsman: The Golden Circle,' including an exclusive animated short, and screened footage during their cast panel on Thursday, July 20.
The sequel to 2014's comedic secret agent thriller, the fresh two-minute preview shows that the film will once again deliver exciting combat, magnificent marksmanship, outbursts of explosions, and even a hefty amount of unique bloodshed.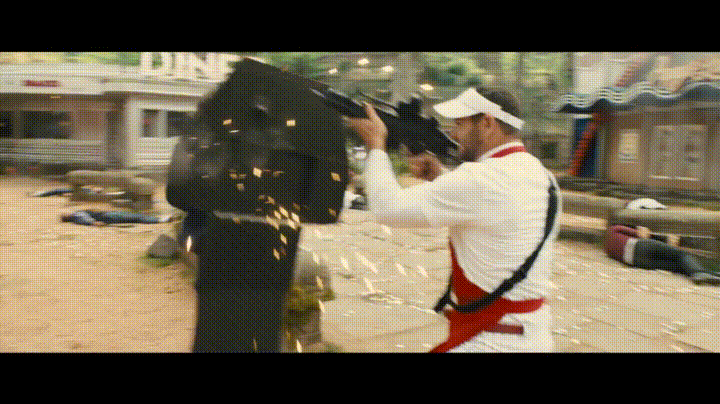 The film hosts an all-star cast featuring Channing Tatum, Julianne Moore, Halle Berry, Jeff Bridges, Pedro Pascal, as well as, returning characters Colin Firth, and Taron Egerton.
Halle Berry also brought her 'guns,' so to speak, as she impressively chugged an entire pint of whiskey during the panel.
Halle Berry chugs whiskey at #KingsmanTheGoldenCircle #SDCC panel. Channing Tatum jokes she should answer questions pic.twitter.com/Wp0K3NBuHd

— Brent Lang (@BrentALang) July 20, 2017
Check out the trailer below:
'Kingsman: The Golden Circle' will hit theaters nationwide on September 22.