As excited Marvel fans filled the seats of San Diego Comic-Con's 'Hall H' to capacity Friday evening, anxiously awaiting the panel of the night, they were awarded more than they had hoped for.
Moderated and hosted by Marvel's Head of Television, Jeph Loeb, the panel was packed with thrilling, action-filled, surprising sneak-peeks. The Netflix and Marvel Television team-hosted panel put the spotlight on the A-list cast of the upcoming Netflix original series, 'Marvel's The Defenders,'  which included appearances by Charlie Cox (Daredevil), Elodie Yung (Elektra), Mike Colter (Luke Cage), Krysten Ritter (Jessica Jones), Finn Jones (Iron Fist), Sigourney Weaver (Alexandra), Jessica Henwick (Colleen Wing) and Ann Woll (Karen Page). Executive Producer, Marco Ramirez, made his appearance alongside the cast as well.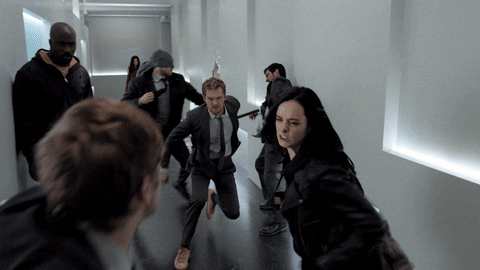 Jon Bernthal, star of the upcoming Netflix original series, 'Marvel's The Punisher,' also graced the stage with his presence, as the show is set to release later this year. Along with his familiar face, he also brought an exclusive clip to share from the series.
The crowd-pleasing climax of the evening was the surprise screening of the complete first episode of 'Marvel's The Defenders,' awarding over 6000 fans with the chance to set their sites on episode 1 nearly one-month before its global premiere on Netflix.
In addition, the announcement and confirmation of 'Marvel's Iron Fist: Season 2,' was also released.
As the perfect finale, the second trailer for The Defenders was also released, allowing fans around the world to also share in the excitement of the highly-anticipated, action-packed series.
Watch it below:
'
Marvel's The Defenders
' will hit Netflix during its global premiere on August 18.